The long awaited, much desired, improvements to Fox Creek's Highway 43 intersections begin this summer.
Alberta Transportation has recognized Highway 43 as a major trade corridor and Fox Creek as a significant service destination.
Traffic to and from the community is expected to increase in response to oil and gas development; Fox Creek will be effectively served with these public safety improvements.
The reconfiguration includes lengthening, widening and effectively delineating access lanes at both entrances.
For those interested in the configuration details a download link to the complete blueprints is provided.
The project is expected to continue throughout the summer.
Please use caution over the coming months and provide thoughtful attention to heavy equipment and workers in the area.
Expect some delays, occasional congestion and frequent changes during the construction phase.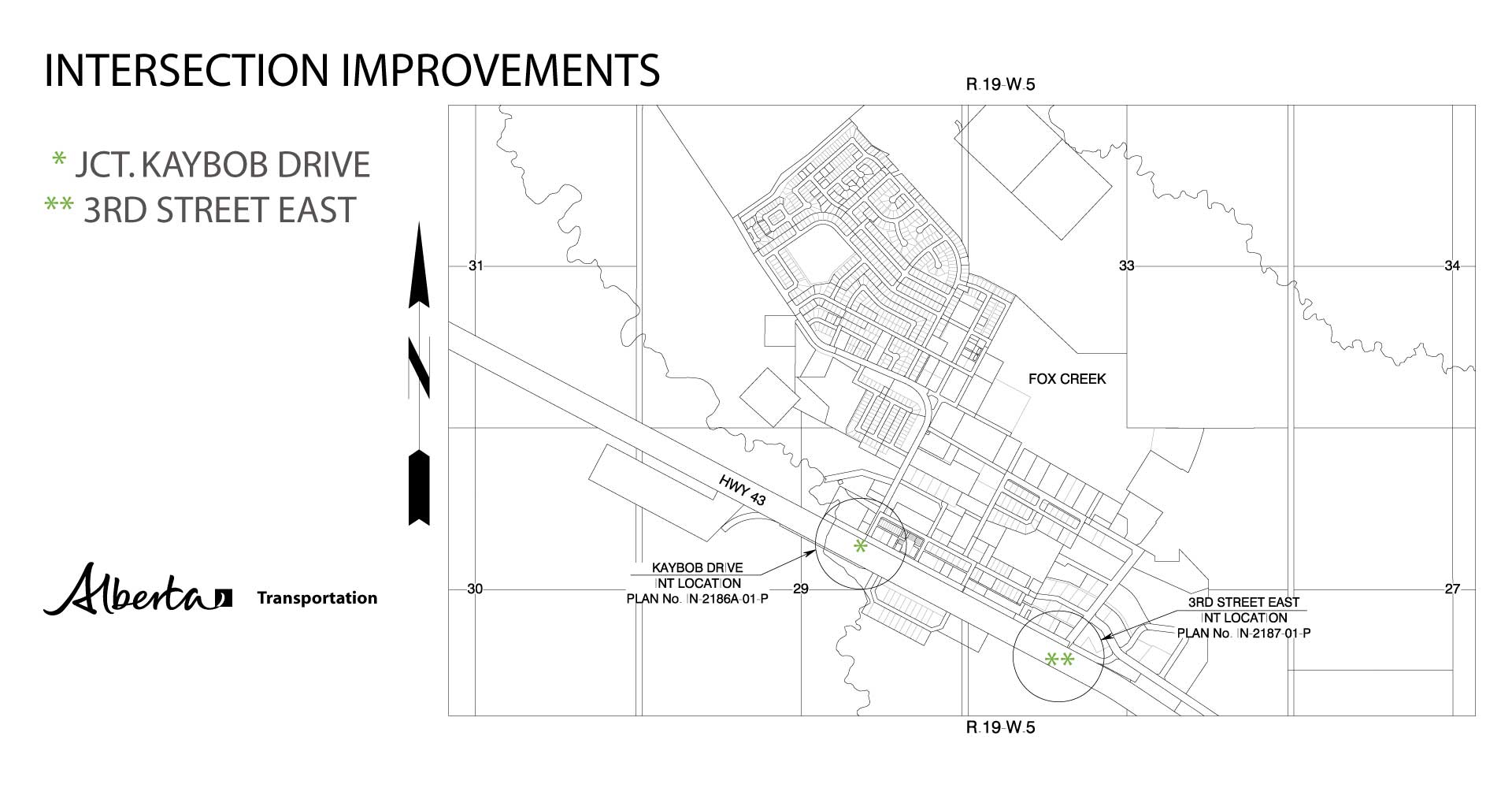 General Blueprint