Shaping Future Conversations: Enhancing Engagement Requirements for Energy Development
The Alberta Energy Regulator is meeting with Albertans and indigenous communities across the province to understand how you want operators to engage with you about energy development over a project lifecycle. Your feedback will help shape conversations that operators, stakeholders, and indigenous communities have about energy development as we move towards the Integrated Decision Approach.
All sessions are from 9 am – 3 pm, with lunch provided.
For more information, a list of sessions, and to register, please go to talk.aer.ca.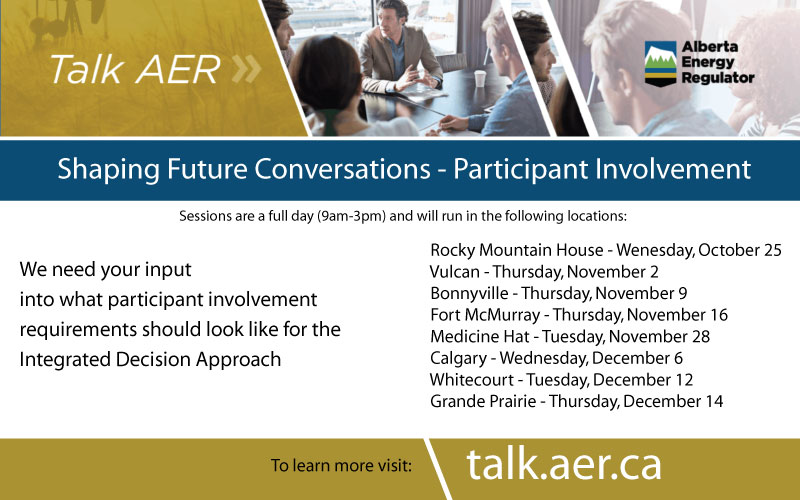 What is the Integrated Decision Approach?
Evolving Engagement Requirements.