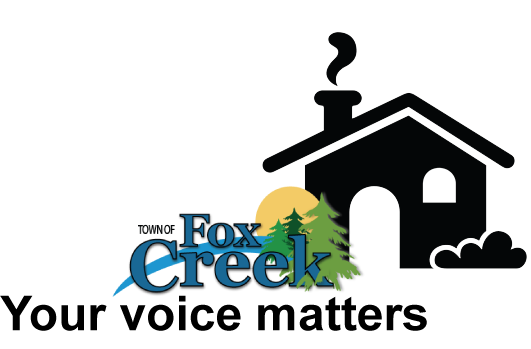 The Town of Fox Creek believes that a spectrum of safe, adequate and affordable housing options is fundamental to the physical, economic and social well-being of individuals, families and neighborhoods.
The Affordable Housing Strategy will determine the current and future housing demands in our community. The Strategy will also guide the Town in its decision making and partnerships with all levels of Government, Private Sector and Non-Profit partners to facilitate affordable housing development.
Contact
Planning and Development
Town of Fox Creek
PO Box 149
Fox Creek, Alberta
Tel: (780) 622 3896
development@foxcreek.ca
We are currently in Stage 1—Community Housing Demand Assessment.
We invite residents to complete a public survey from May 7 to June 8. (Update: The survey is now complete. Thank you for your participation) Data collected at this stage will be analyzed to enhance our understanding of the community profile, current housing situations, future housing needs and preferences.
Respondents will also be able to view the real-time statistics of the survey. Complete the survey and share your inputs.