Community Hall
| | |
| --- | --- |
| Less than 3 hour rental and vacate before 9 am | $100.00 |
| Conference Room - Long Term and no more than 3 hours | $50.00 / day |
| | |
| Hall Rental - daytime (7 am - 5 pm) including kitchen | $350.00 |
| Hall Rental - Evening (4 pm to 3 pm) | $450.00 |
| Funeral | No Charge |
| Replace 'Corkage' with surcharge per attendee | $2.00 / per person |
Address:
200-1 Street
Fox Creek, AB
T0H 1P0
Fox Creek Bike Park
Email: foxcreeknordicandtrail@gmail.com
What started out as a small project quickly grew into a passion, a challenge, and an all-consuming endeavor. The bike park features a skills park, flow trails, and pump tracks for beginners, intermediate, and advanced riders.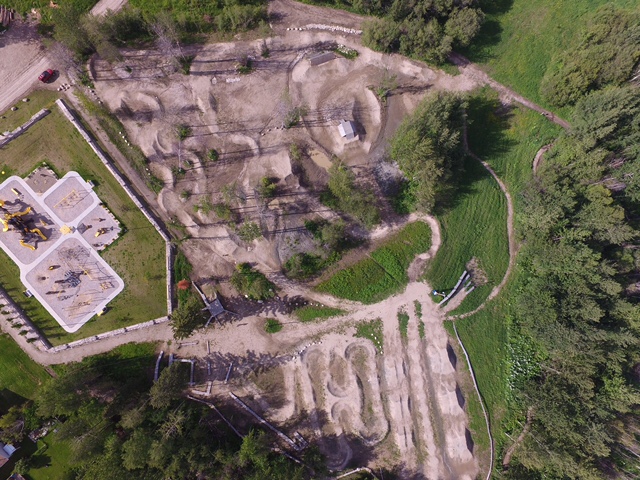 Fox Creek Curling Rink
www.foxcreekcurlingclub.com
The Fox Creek Curling rink is home to the Fox Creek Curling Club and host to a variety of Bonspiels throughout the curling season. The Curling Rink runs from October to the end of February each year. The Club offers men's, women's mixed and youth leagues and has a beautiful space available for private rentals with a full bar and kitchen!
For more information contact the club.
215-1st Street
Phone: 780.622.7588
Contact: Todd Deccicio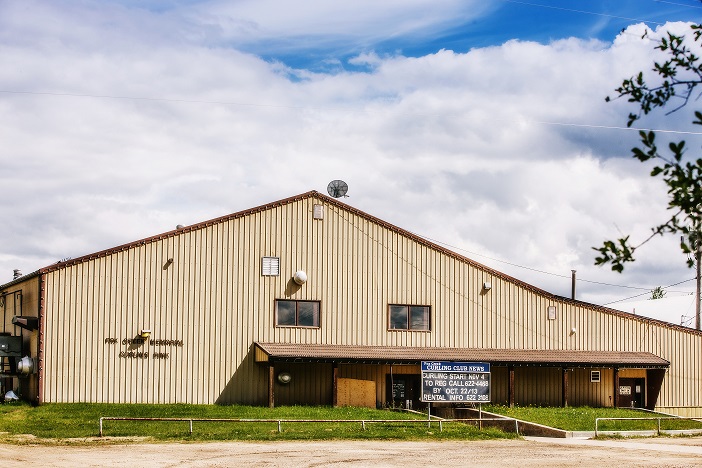 Fox Creek Fitness Centre
Phone: 780.622.4469
Hours of Operation:
Monday – Friday 5:30pm – 9:30pm
Closed on Weekends
A 24-hour access card is available with the purchase of a 3 or more month membership.
Address:
Located in the Visitor Information Centre
105 Campground Road
Fox Creek, AB
T0H 1P0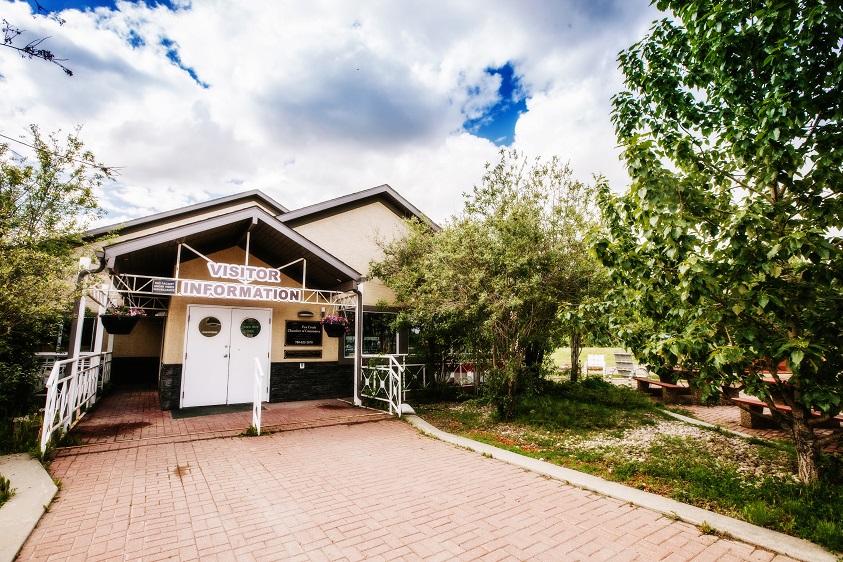 Lions Park / Splash Park
Brand new beautiful facility open all summer. Bring your kids and splash around! Picnic facilities are also available.
Address:
509-4 Avenue
Fox Creek, AB
T0H 1P0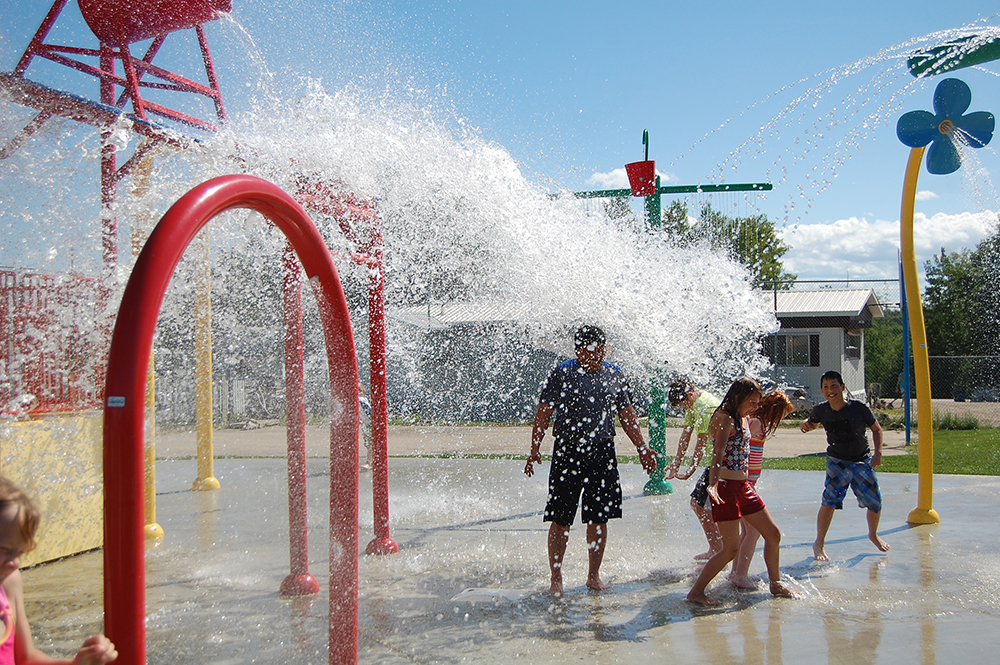 Marnevic Memorial Park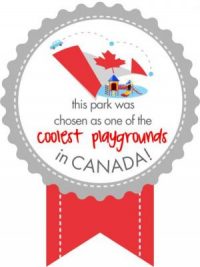 Our newest and largest facility! Come and check out this world class playground that has something to offer for everyone! Exciting features include a bulldozer slide, spinning wheel and huge gliding swing. This playground is a must see! Chosen as one of Canada's Coolest150 Playgrounds.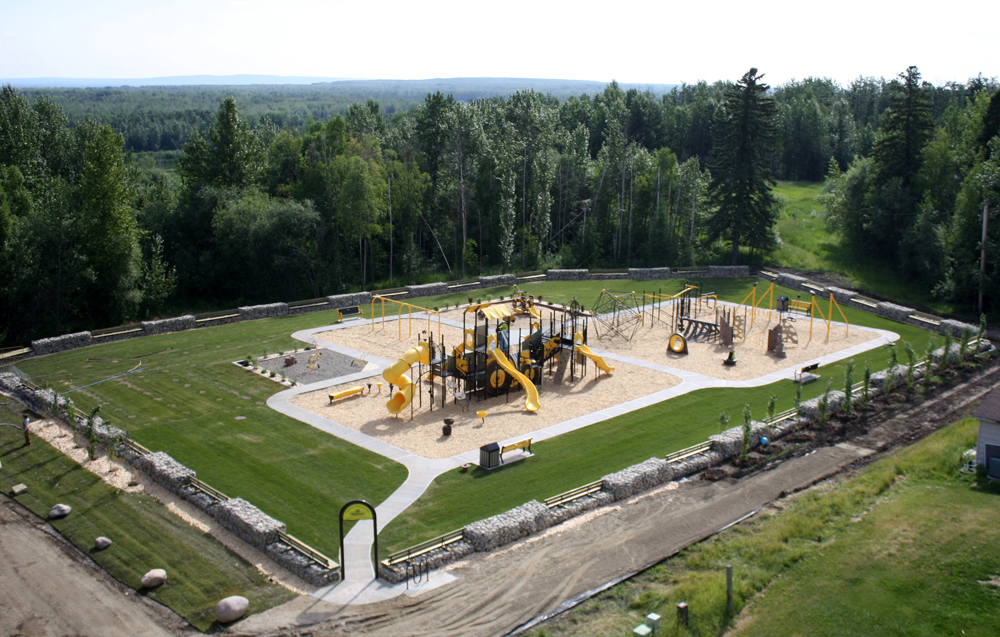 COPS Playground
This awesome playground is located right in the centre of the action. With the ball diamonds, curling rink, arena and community hall all within walking distance, this playground is in the perfect location to enjoy some summer fun!
Address:
204-1 Street
Fox Creek, AB
T0H 1P0