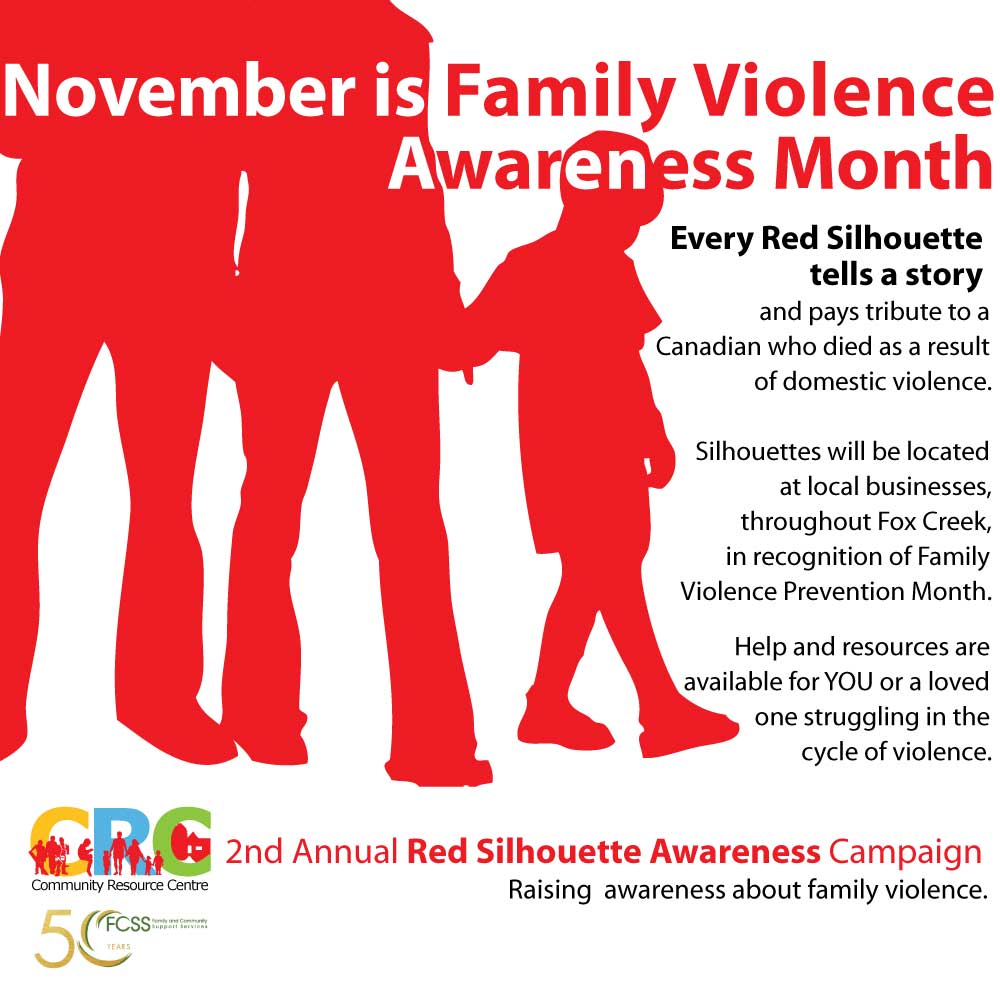 Reach Out. Speak Out. – It Takes All Of Us
Family Violence Prevention Month started in 1986 as a local initiative in the town of Hinton. Today, hundreds of communities participate in the campaign to draw public attention to the issue and to evoke positive change.
Visit Alberta supports and services for an overview of available resources.
If you are in immediate danger, please call 911.