After much consideration, and hearing concerns from residents, we will no longer blow snow onto residential lawns.
Our biggest hindrance is having vehicles parked on both sides of the road which severely impedes our efficiency.
Therefore, while we are expecting a significant snowfall over the next 30 hours, we are asking residents to PLEASE park on the odd numbered side of the streets. This will allow is to move our equipment around efficiently, while covering a large section of the community.
The priority routes and maps are determined by the snow removal policy.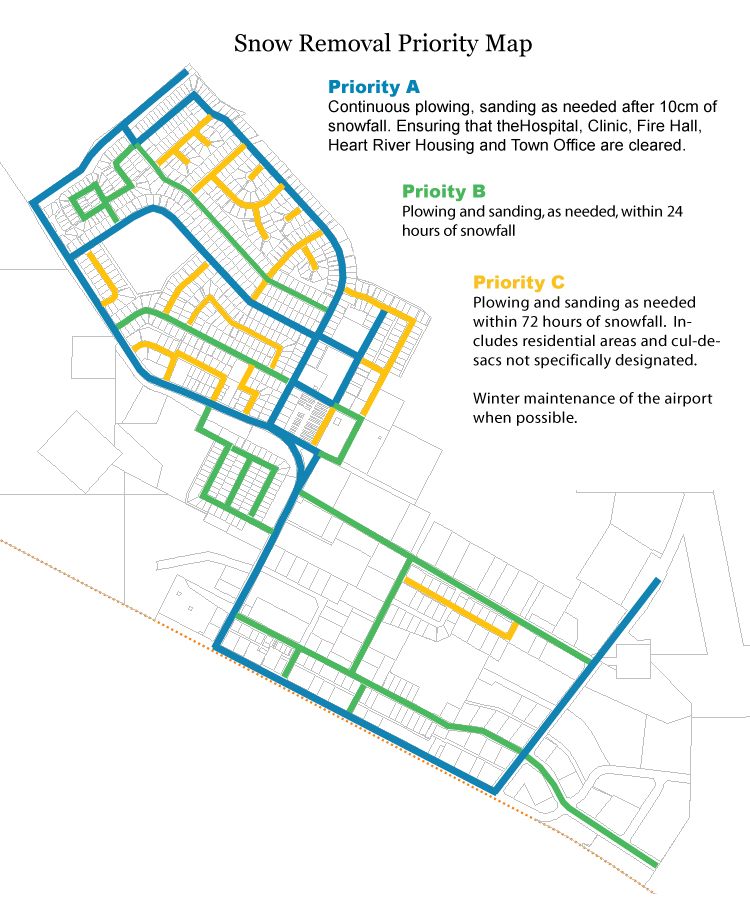 Updated January 9, 2018 to clarify Priority C designations.
For more information contact:

John Greathead,  Public Works
Phone: 780-622-3896
Email: john@foxcreek.ca
Operations
Phone: 780-622-3896
Email: operations@foxcreek.ca