Business Licenses
Business Licensing
The Town of Fox Creek requires all businesses that are operating, working, providing or selling a product or service within or partially within the town corporate boundaries to possess a valid Fox Creek business license, as established in the Business License Bylaw 810-2018.
Looking to start or grow your business?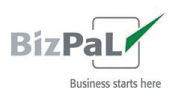 BizPaL is your source for Online Business Permit and Licence information. This one-stop service gives entrepreneurs and business owners a single point of contact to find out what permits and licences are needed from all levels of government – municipal, provincial/territorial, and federal – to start or grow their business.
BizPaL is easy and convenient, available anytime and guides you through a simple, 4-step process:
Enter your location.
Enter your business type.
Provide some generic information about your business.
Receive a customized list of necessary permits, licences and other requirements, specific to your business activities, which includes basic information and links to more details and downloadable forms where available.
This service is the result of strong collaboration between the federal, provincial/territorial and participating municipal governments.
Purchasing or Renewing a Business License
Business Licenses - Updated by Business License Bylaw 796-2017
Business License Application

Business License Application

Home Occupation (No GST Number)

Home Occupation (GST Registrant)

Service (banks, utility companies, cable, apartments, multi-family, rental properties, mobile home parks, and non-government run health care facilities)

Annual Business License - Alberta Home Office

Annual Business License - Out of Province Home Office

Operating a Business without a license

$500.00 + $100.00/day after conviction
* Operating under one legal business name or numbered company, at the same address, businesses that operate in more than one locale are required to obtain business licenses for each individual business.
*NO multi-business for seasonal, peddler or non-resident businesses.
Pro-Rated Fees
Resident businesses are pro-rated on a quarterly basis for annual fees only.
January – March 31 – Full Price
April 1 – June 30 – 3/4 of Full Price
July 1 – September 30 – 1/2 of Full Price
October 1 – December 31 – 1/4 of Full Price
Refunds
Where a business license is surrendered, revoked or cancelled, the Town of Fox Creek shall refund the license fee as follows:
If surrendered, revoked or cancelled prior to September 1 of the current calendar year, the Town of Fox Creek shall refund to the licensee 1/2 (one half) of the annual fee therefore, but this provision shall not apply for an license issued for a period of less than the full license year.
If surrendered, revoked or cancelled after September 1 of the current calendar year, the Town of Fox Creek shall not be liable to refund all or any portion thereof of the license fee.
Business License Cancellations
If you are no longer operating your business in Fox Creek, please ensure you fill out the Business License Cancellation form and return it to the Town of Fox Creek Administration Office.