We Value Your Feedback
Have you spotted a problem or service disruption in the Town that requires our attention?
General reports,
inquires or assistance
** To report an incident or make an inquiry specific to security, theft, bylaw enforcement, or disturbance please use the Protective Services Section. Mobile users, please scroll down.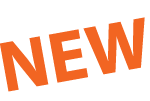 Protective Services inquires or assistance
** This section is under construction and subject to review. It may change over time.
For Non-Emergency reporting
Clicking the image, or HERE, will open a new reporting page.
1. Select Occurrence Report, from the left menu.
2. From Group:
Choose TOWN OF FOX CREEK – PROTECTIVE SERVICES
3. Choose what Type of complaint, from the drop-down menu that best describes your concern.
4. Add the Location: an address, place, or land description of the incident occurrence.
5. Click NEXT in the lower right.
6. Continue reviewing the information entry pages, complete those that are relevant to your concern or report; add what you know, and click NEXT.
7. Finally, Review your report and click Submit.
A representative of Protective Services will receive your message and respond accordingly.