Truck Route
Heavy vehicles (over 7500 kg in weight or exceeding 10 metres in length) are required to follow the Truck Route established by the Town of Fox Creek, unless otherwise permitted or exempt.
Exemptions:
Heavy vehicles delivering or collecting goods or merchandise
Heavy vehicles providing services at the premises of the customer
The moving of a building. Must obtain a Moving Permit from the Town prior.
Pulling a disabled vehicle
Buses in the process of transporting, loading or unloading passengers
All heavy vehicles exempt from the Truck Route ordinance are required to operate on the most direct and practicable route between premises or locations.
Bylaw 806-2018 – Traffic Control. Consolidated with amendment Bylaw 813-2018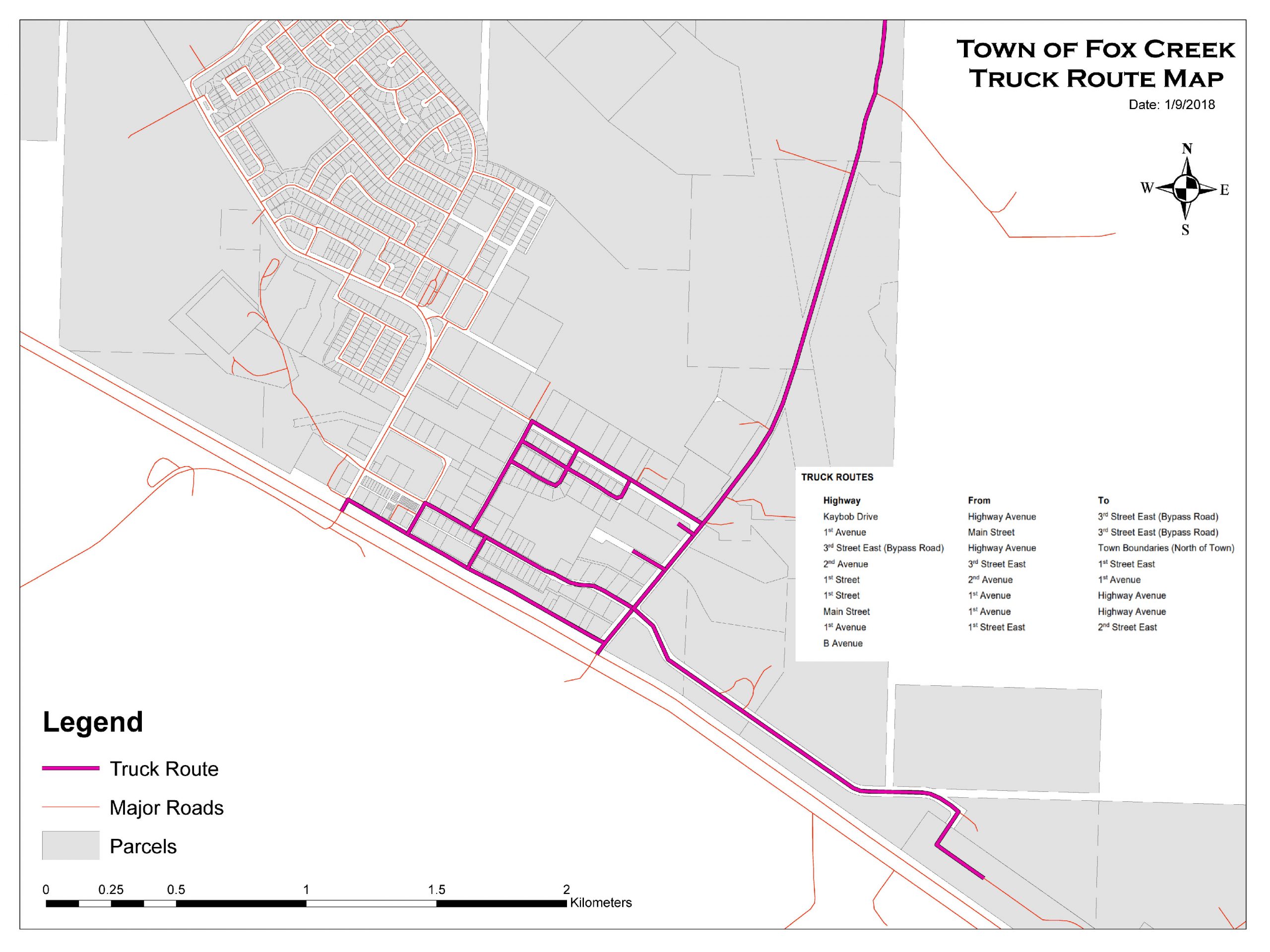 Permits:
No person shall operate or permit to be operated within the Town a vehicle in excess of the maximum allowable weight limits established by The Alberta Traffic Safety Act without first obtaining a permit.  Daily or Annual permits as well as Off-Route Permits are available.
If you have questions or wish to obtain a permit, email permits@foxcreek.ca