Clubs & Organizations
Recreational / Cultural Groups
Community Groups wishing to be included on this page, and in the Community Guide (published three times a year), are invited to download, print, and deliver the completed information form to Town of Fox Creek Administration Office.
Update your groups contact information, advise us about upcoming events and promotion details when available.
Fox Creek Nordic and Trail Club
Contact: foxcreeknordicandtrail@gmail.com
The Nordic and Trail club provides approximately 8 km of beautifully groomed trails for the community to enjoy.
The trails feature beautiful handmade benches, a river view, and lots of technical areas for avid bike riders.
The club also offers a world class bike park. Visit us this winter and take advantage of the groomed cross country skiing, walking, and fat bike trails. www.foxcreeknordicandtrail.com
Fox Creek Children's Indoor Playground Society (ChIPS)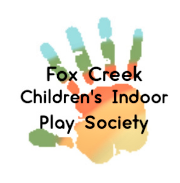 Contact: foxcreekchips@gmail.com
The Fox Creek ChIPS is a non-profit organization ran by a board of local volunteers. We offer a place for families to bring their children aged 0-5 years for open-ended play, crafts, and activities.
Membership is FREE!
Please visit our website for updates on our hours of operation. https://foxcreekchips.wixsite.com/mysite 
Fox Creek Curling Club
Contact: foxcreekcurlingclub@hotmail.ca |  Phone: 780-622-2332
Season runs from October to March. Men's, Mixed, Ladies and Junior Leagues, all available. Call or email for more information.
Fox Creek Seniors Drop In Centre
Contact: Audrey Tainsh  |  Phone: 780-622-3179
We are a drop in centre for individuals (50+) Coffee, playing cards, puzzles, shuffleboard, pool, visiting etc. We also enjoy a potluck supper every few months. For more information, please contact us!
Fox Creek Light Horse Association
Contact: Tanja Marinus  |  Phone: 780-622-3485
The horse club provides a location to board horses, a riding arena, round pen and pens. You must be a club member to be on the property. This club has an open member policy; monthly meetings are held on Mondays. Please contact us for more information.
Fox Creek Minor Hockey
Contact: admin@foxcreekminorhockey.com
Chris Bignell | Phone: 780-622-7180
Fox Creek is home to the Bulldogs! This program accepts both boys and girls from ages 4-17 of every skill level. The season runs October to the end of March. For more information please visit www.foxcreekminorhockey.com
Fox Creek Motor Sports Association
Contact: Nathan Gunsch  |  Phone: 780-622-3266
This group of individuals plan and organize the annual demolition derby weekend that takes place in Fox Creek every August. Please contact for more information!
Fox Creek Wado Kai Karate
Contact: foxcreekwadokai@hotmail.com
Fox Creek Wado Kai Karate is part of the Shintani Wado Kai Karate Federation and meets every Wednesday & Friday at the Fox Creek Scouts Hall. Junior/ family Class: 6:15 – 7:15p.m. and adults/ teen Class from 7:15 – 8:30p.m.
KidSport
KidSport is a national organization that aims to get kids off the sidelines and into the game by helping overcome the financial barriers that prevent some children from participating in organized sports. To download an application form, check out our website at www.kidsport.ab.ca
Cobras – Ladies Rec Hockey Club
Contact: Alyssa Mott  |  Phone: 780-622-9512
Recreational non-contact hockey, for ladies 17 and up. If you are interested in playing please contact us for more information.
Northland Sno-Goers Snowmobile Club
Contact: Sheila Gilmour  |  Phone: 780-622-9489
We are an active snowmobile club with 250km of well maintained trails. Our goal is to promote a family-orientated sport in Fox Creek area. We hold our annual Poker Rally the first Saturday in February. Volunteers attend meetings and participate in trail cleaning bees. For more information email: sheilagilmour@gmail.com.