Fox Creek Food Bank Society
Fox Creek Food Bank Society
780-622-3758
fxfoodbank@gmail.com
103-2A Avenue
Fox Creek, Alberta T0H 1P0
Community Resource Centre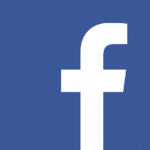 Visit Our Facebook Page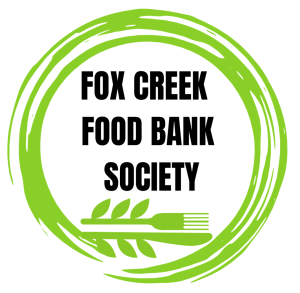 If you are in need a food hamper, please contact the foodbank for application and appointment.
Hamper Days are Tuesdays and Thursdays by appointment only and you must have an application completed prior to being scheduled for a pick up.
Applications can be done in advance and all hamper appointments must be made before noon of pick up day.
APPLICATIONS REQUIRE:
Proof of residence with full residential address
Names and Ages of all adults living in the residence
Names and Ages of all children living in the residence
Proof of all individuals living at the residence (IE: driver license, id card or health card)
Pre-packed hampers are pick up only, no delivery, and are determined by the size of household.
Donations can be made by contacting:
Roxanne Grumbach
780-622-3758
fxfoodbank@gmail.com
We accept, cash, cheque, e-transfer, food and hygiene items.
Donation bin is available at Fox Creek Freson Bros.
Food Bank Wish List
Alpha-getti
Pancake mix
Pancake Syrup
Canned Stew
Sugar
Cereal
Pasta / Pasta Sauce
Coffee
Cheese Whiz
Peanut Butter
Rice
Tuna
Canned Fruit
Canned Vegetables
Canned Meat
Brown Beans
Personal Hygiene Items
Shampoo
Soap
Toothpaste
Toilet paper
Dish soap
We appreciate all donations! Thank you.
The Fox Creek Foodbank Society is operated by a volunteer board and volunteers also work on hamper days distributing hampers.  A small portion of staff time is used to source food, accept donations, and organize volunteers.  Fox Creek Food Bank Society is a registered society in the province of Alberta and the board is currently researching the application process to become a registered charity in Canada.