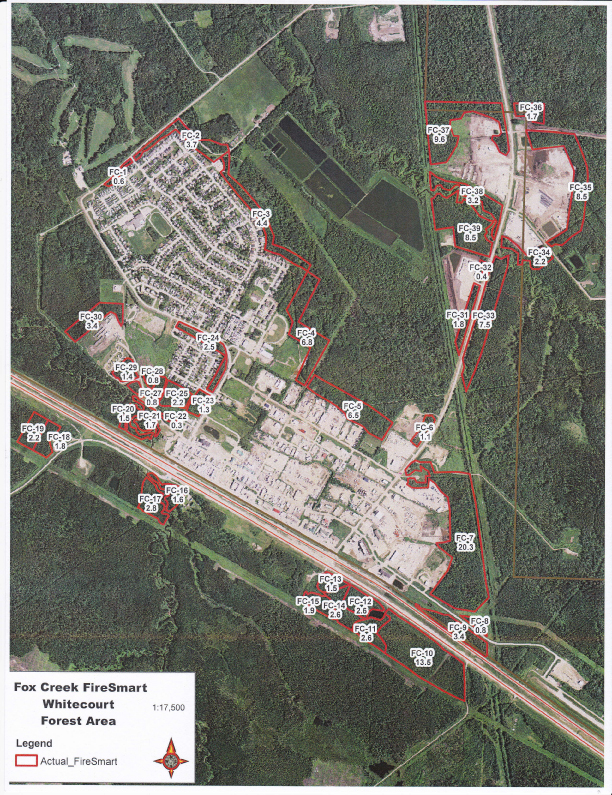 Fox Creek is seeking proposals for the fulfillment of a Forest Resource Improvement Association of Alberta (FRIAA) vegetation management grant.
Project Description:
Treatment areas are: 2, 3, 16, 17, 20, 21, 25, 28, 29, 34, 35, and 37 (refer to image).  Material is to be burned or mulched (2 or 3 areas must be mulched). Successful bidder will contact all stakeholders and use local contractors.  Furthermore, all documentation must be completed and submitted to the Town of Fox Creek. Payment will be based on FRIAA's schedule.
Additional requirements: Must have CORE and a minimum of 4 previous FireSmart experiences.
Along with your bid please submit a detailed work plan with timelines that have you completing the project by April 2018.
COMPETITION CLOSES THURSDAY, MARCH 1, 2018
Send proposals to:
Mitch Carter
Town of Fox Creek
Box 149
Fox Creek, AB T0H 1P0
email: mitch@foxcreek.ca