The Town of Fox Creek welcomes you to check out our new community guide app, CommunityConnection!
What the app offers:
Year round access to programs and events hosted by the Community Resource Centre, Fox Creek Greenview Multiplex, and any other groups in partnership with the Town of Fox Creek
Filter the Schedule to your interests and save it to "My Schedule"
Get notifications when program/event details change (e.g. time change, location change, cancellation, etc.)
Register for programs at the touch of a button (NOTE: if payment is required for a program, that must be completed with the group hosting to ensure your registration and placement)
Our Connect forum will let you leave comments, questions, and post pictures about programs/events similar to that of other social media
Send program invites and direct messages to friends who also use the app
Help us improve your experiences by rating programs and venues
Check it out today!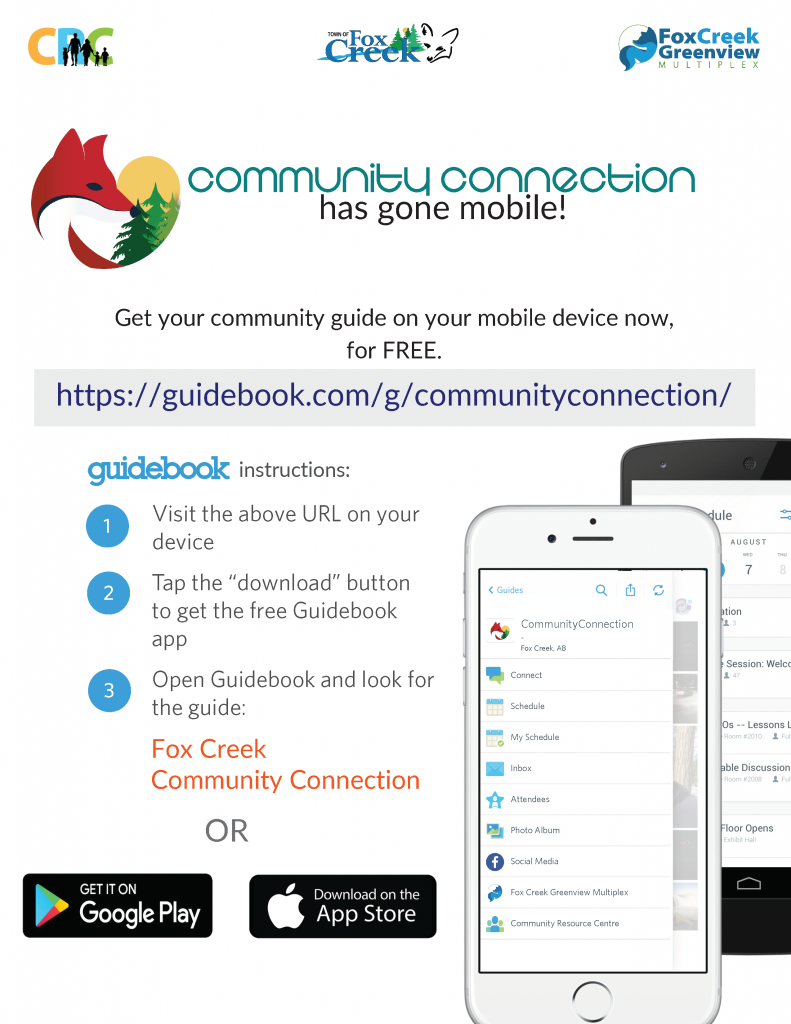 *NOTE: Going forward the quarterly paper community guide will no longer be distributed, but all programs will continue to be advertised via the monthly Fox Creek Newsletter, Facebook, and various postings around town.