Reporting to the Superintendent of Public Works, the Utilities Operator 1 is responsible for operations, repair, and maintenance of all water facilities, equipment, wastewater collection system, treatment [...]
Reporting to the Superintendent of Public Works, the Utilities Operator 1 is responsible for operations, repair, and maintenance of all water facilities, equipment, wastewater collection system, treatment facility, and […]
Join us for a full day of fun at the Fox Creek Greenview Multiplex! There will be FREE access to the Chevron Aquatic […]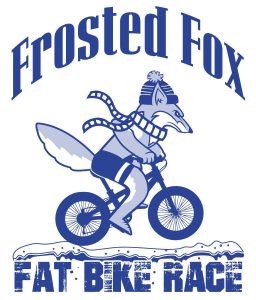 Frosted Fat Bike Race
Saturday, February 16, 2019
Sponsored by Encana Corporation
Join us for a fun day of riding our groomed […]
A winter storm warning is in effect for our region, with forecasts predicting 30-40 centimetres in areas by Saturday afternoon. Our […]
TOWN OF FOX CREEK AND MD OF GREENVIEW TO HOLD GRAND OPENING OF THE FOX CREEK GREENVIEW MULTIPLEX
We are proud to announce the official opening of the […]
Renewing your business license? 
Renewal invoices have been sent out to businesses with valid 2018 business licenses.  If you didn't receive your invoice please contact us.
New Businesses – did […]
Sgt. Steven Thackeray presented the enhanced policing report, highlighting that calls for service increased 22% in 2018 from 2017. Sgt. Thackeray and the detachment members will continue to […]
We would like to inform all residents that Millar Western has a contractor burning brush near Smoke Lake from now until December 23, 2018. Please do not be alarmed […]
To see the schedules for all the areas of the Fox Creek Greenview Multiplex, CLICK HERE
Pursuant to s.78 of the Environmental Protection and Enhancement Act, R.S.A. 2000, Chapter E-12, as amended, Millar Western applied for and, and November 8, 2018, was granted a Certificate […]
Cannabis legalization comes into effect on October 17, 2018.
Get to know the law in […]
Cannabis Legislation
The Town of Fox Creek will be holding a public hearing to review proposed amendments to Land Use Bylaw 778-2016, as […]
EFFECTIVE AUGUST 1, 2018
Please be advised the Town of Fox Creek Road Use Bylaw will be coming into effect August 1, 2018 and we are requesting that you review […]
Council congratulated Richard and Leslie Ann Sharkey on winning the Volunteer of the Year Award. They have done so many amazing things for our community and this award […]
Yes, cannabis will be legal in Alberta on October 17, 2018, but:
The Town Office will be closed on Monday February 18, 2019 for Family Day. We wish everyone a safe and happy […]
We want to inform the public that there will be equipment doing preparation work on Highway Avenue tentatively scheduled to start Monday, February 25, 2019. We will update if […]