Welcoming our new CAO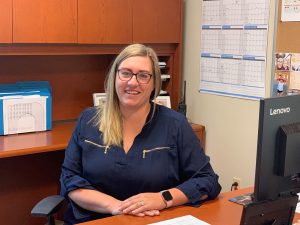 Fox Creek Town Council is pleased to announce that Kristen Milne has been appointed as the new Chief Administrative Officer (CAO) for the Town.
Kristen brings over 10 years of local government experience to the position. Having served as the Town's Assistant Chief Administrative Officer for the past 5 years, Kristen's experience and passion for the community will be excellent attributes as she takes on this leadership role. With her training in Economic Development from the University of Waterloo, Kristen will also bring to the table extensive knowledge in the development department.
Kristen is excited to take on this challenging leadership position and play an active role in managing local government services for the Town of Fox Creek. Town Council welcomes Kristen to this new position and looks forward to working together to fulfil our responsibilities of guiding the municipality in the years ahead.